En "Diseños Montañita" vas a encontrar creaciones propias, hechas a mano con mucho amor y paciencia.
Collar Arrecife
Es la union de Apatita, Crisocola, Jade Myanmar, Citrino, Aguamarina, Larimar, Amazonita y Piedra Luna. CONSULTAR POR ESTE MODELO, PODEMOS ARMARLO A TU MEDIDA! ❤️
Aguamarina
Este mineral es una piedra de coraje. Sus energías calmantes reducen el estrés y relajan la mente. Armoniza su entorno y protege contra la polución. Psicológicamente, la aguamarina, es afín a las personas sensibles, tiene el poder de invocar la tolerancia de los demás. Calma la mente, retirando los pensamientos accidentales además de aliviar los miedos e incrementar la sensibilidad. Espiritualmente agudiza la intuición y provoca clarividencia. Es fantástica para meditar, proteger el aura y alinear los chacras, limpiando a su vez el de la garganta. Colócala donde sea apropiado. Muy eficaz puesta sobre los ojos o tomada como elixir.
Medidas Montañita ​¡Recuerda que podemos armar tu collar o pulsera en la medida que más te guste! Contáctate con nosotros si no encuentras la medida deseada en stock!
32 cm: Se puede utilizar desde el nacimiento con 2 vueltas en el tobillo y luego en el cuello desde los 4-5 meses (cuando noten que su cuello esta estilizado) hasta los 4-5 años.
36 cm: Va para adultos tipo choker o para niños y niñas de 4 a 7 años. También puede usarse doble vuelta de pulsera.
38 cm: Va bien para niñas y niños de 6 años en adelante y para adulto como gargantilla. También puede usarse doble como pulsera.
40 cm: Ideal para niñas y niños de 8 años en adelante y para adultos. También puede usarse doble como pulsera.
45 y 50 cm: ¡Son las medidas más largas que trabajamos, se recomiendan para adultos! Armados artesanalmente anudado entre cuenta y cuenta, lleva cierre tornillo hipoalergenico.
Credit cards
Up to 3 installments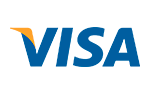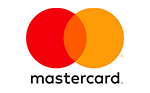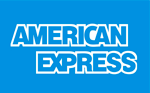 Transferencia bancaria
5% discount paying with Transferencia bancaria
Total:
$6.400
$6.080
The discount will be applied over the total cost of the order (without shipping) when the checkout process is finished.
Free Shipping
For purchases that exceeds $100
No extra fee in 12 installments
With all credit cards
Safe Site
We protect your data
Free Shipping
For purchases that exceeds $100
No extra fee in 12 installments
With all credit cards
Safe Site
We protect your data