Collar Corteza Es la union de ámbar Cognac combinado con Cuarzo Rosa y Citrino. El ambar contiene acido succinico, en contacto con el cuerpo es despedido y absorbido por nuestro torrente sanguineo, actuando como analgesico y antiinflamatorio natural; en bebes alivia colicos, proceso de denticion, calma alergias, fiebres e infecciones. Cuarzo Rosa Es la piedra del amor incondicional y la paz infinita. Es el mineral más importante para el chakra corazón, ya que enseña la verdadera esencia de amor. Funciona extrayendo suavemente las energías negativas reemplazándolas por vibraciones amorosas. Citrino el citrino es un poderoso limpiador y regenerador. Incorpora el poder del sol. Genera calidez, energiza y es altamente creativa. Absorbe, transmuta, disipa y conduce a tierra la energía negativa. Es excelente para superar la depresión, los miedos y las fobias. Promueve la calma interna y despierta la mente superior y genera abundancia. El citrino es una piedra feliz y generosa, potencia el compartir de lo que se tiene. Resulta útil para las personas sensibles. Es muy benéfico cuando se sufre el síndrome de fatiga crónica, estimula la digestión, el bazo y el páncreas. Resuelve infecciones de riñón y vejiga, ayuda en problemas oculares, incrementa la circulación sanguínea y desintoxica la sangre, activa la glándula timo y equilibra la tiroides. Esta armado con hilo extra resistente y anudado entre cuenta y cuenta para evitar problemas en caso de rotura, se cierra con tornillo plastico. Medidas Montañita ¡Recuerda que podemos armar tu collar o pulsera en la medida que más te guste! Contáctate con nosotros si no encuentras la medida deseada en stock! 32 cm: Se puede utilizar desde el nacimiento con 2 vueltas en el tobillo y luego en el cuello desde los 4-5 meses (cuando noten que su cuello esta estilizado) hasta los 4-5 años. 36 cm: Va para adultos tipo choker o para niños y niñas de 4 a 7 años. También puede usarse doble vuelta de pulsera. 38 cm: Va bien para niñas y niños de 6 años en adelante y para adulto como gargantilla. También puede usarse doble como pulsera. 40 cm: Ideal para niñas y niños de 8 años en adelante y para adultos. También puede usarse doble como pulsera. 45 y 50 cm: ¡Son las medidas más largas que trabajamos, se recomiendan para adultos!
Credit cards
Up to 3 installments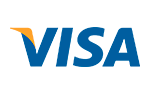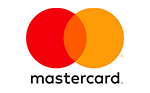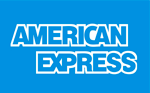 Transferencia bancaria
5% discount paying with Transferencia bancaria
Total:
$5.200
$4.940
The discount will be applied over the total cost of the order (without shipping) when the checkout process is finished.
Free Shipping
For purchases that exceeds $100
No extra fee in 12 installments
With all credit cards
Safe Site
We protect your data
Free Shipping
For purchases that exceeds $100
No extra fee in 12 installments
With all credit cards
Safe Site
We protect your data