Pulsera/Tobillera de ambar, el ambar Miel es uno de los tonos mas clasicos y elegidos.
El ambar contiene acido succinico, en contacto con el cuerpo es despedido y absorbido por nuestro torrente sanguineo, actuando como analgesico y antiinflamatorio natural; alivia dolores cervicales, articulares, de artritis, calma alergias e infecciones, regula glandula tiroides y tambien estabiliza el sistema inmunologico general.
Esta armado con hilo extra resistente y anudado entre cuenta y cuenta para evitar problemas en caso de rotura, se cierra con tornillo plastico.
MEDIDAS DE PULSERAS
Siempre recomendamos medirse!
14 cm
Pulsera/Tobillera: La medida va de tobillera hasta los 9 meses aprox. Luego en la muñeca hasta los 4-5 años aprox.
17 cm
Pulsera/Tobillera: Va para adultxs con muñeca pequeña o tobillera de niñxs.
19 cm
Pulsera/Tobillera: Va para adultos o para tobillera de niñxs.
Credit cards
Up to 3 installments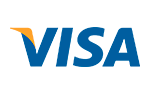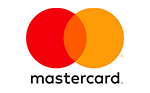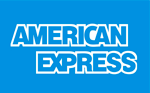 Transferencia bancaria
5% discount paying with Transferencia bancaria
Total:
$3.100
$2.945
The discount will be applied over the total cost of the order (without shipping) when the checkout process is finished.
Free Shipping
For purchases that exceeds $100
No extra fee in 12 installments
With all credit cards
Safe Site
We protect your data
Free Shipping
For purchases that exceeds $100
No extra fee in 12 installments
With all credit cards
Safe Site
We protect your data