Pulsera Multicolor con Amatista
Collar Ámbar Multicolor y Amatista
Tiene todos los tonos de ámbar Cherry, Miel, Cognac y Manteca y Cuarzo Rosa. PODEMOS ARMARLO EN LA MEDIDA QUE GUSTES! ❤️
El ámbar contiene acido succinico, en contacto con el cuerpo es despedido y absorbido por nuestro torrente sanguineo, actuando como analgesico y antiinflamatorio natural; alivia dolores cervicales, articulares, de artritis, calma alergias e infecciones, regula glandula tiroides y tambien estabiliza el sistema inmunologico general.
Esta armado con hilo extra resistente, anudado entre cuenta y cuenta por seguridad y tiene cierre plástico hipoalergénico.
Amatista La amatista transmuta la energía en amor, tranquilizante natural, bloquea energías negativas. Disipa la ira, la furia, el miedo y la ansiedad. Alivia la tristeza y la pena. Alivia dolores de cabeza y permite soltar tensiones. Trata el insomnio y aporta un sueño reparador. los cristales de amatista pueden ayudar a sanar pérdidas personales, logrando superar experiencias dolorosas, esto se debe a que su energía promueve La Paz, la felicidad y la satisfacción de la misma manera potencia la estabilidad emocional y la fuerza interior para que la persona puedan mantenerse firme en cualquier momento.
Credit cards
Up to 3 installments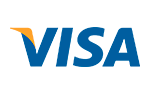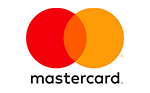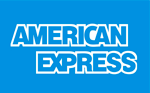 Transferencia bancaria
5% discount paying with Transferencia bancaria
Total:
$3.900
$3.705
The discount will be applied over the total cost of the order (without shipping) when the checkout process is finished.
Free Shipping
For purchases that exceeds $100
No extra fee in 12 installments
With all credit cards
Safe Site
We protect your data
Free Shipping
For purchases that exceeds $100
No extra fee in 12 installments
With all credit cards
Safe Site
We protect your data