En "Diseños Montañita" vas a encontrar creaciones propias, hechas a mano con mucho amor y paciencia.
PULSERA Olmo
ES LA UNION de AMBar cherry Y Jaspe DAlmata.
CONSULTAR POR ESTE MODELO, PODEMOS ARMARLO A TU MEDIDA! ❤️

Ámbar Báltico
Es una resina fosilizada del mar Báltico, que viene desde Lituania. Contiene ácido succinico, un ácido orgánico y natural que al contacto con el cuerpo es despedido, absorbido por nuestro torrente sanguíneo, teniendo un efecto analgésico y antiinflamatorio en nuestro cuerpo!
Jaspe dálmata
Son piedras orientadas para energizar el cuerpo y generar vitalidad. Se suele indicar para desarrollar y llevar a completar ideas y proyectos.
El jaspe dálmata simboliza el equilibrio entre dualidades, es el yin y el yan, entre la luz y la oscuridad, entre el cielo y la tierra. fortalece lazos de forma genérica, ya sea por medio de nuestra unión con la tierra, la familia, y sobre todo, la unión de la amistad.
Impulsa nuestras virtudes, enriqueciendo nuestras relaciones con los demás y nuestro entorno. Además, nos ayuda a conocernos profundamente a nosotros mismos, consiguiendo nuestro esfuerzo por ser mejores a través del equilibrio emocional y físico.
Nos conduce a hallar nuestro lugar en el mundo, que es justo donde nos encontremos, siempre que estemos bien con nosotros mismos.
Medidas Montañita
​¡Recuerda que podemos armar tu collar o pulsera en la medida que más te guste! Contáctate con nosotros si no encuentras la medida deseada en stock!
14 cm: Pulsera/Tobillera: La medida va de tobillera hasta los 9 meses aprox. Luego en la muñeca hasta los 4-5 años aprox.
17 cm: Pulsera/Tobillera: Va para adultos con muñeca pequeña o tobillera de niñas y niños.
19 cm: Pulsera/Tobillera: Va para adultos o para tobillera de niñas y niños.
Credit cards
Up to 3 installments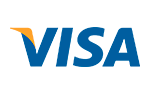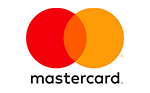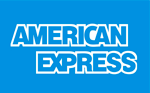 Transferencia bancaria
5% discount paying with Transferencia bancaria
Total:
$3.900
$3.705
The discount will be applied over the total cost of the order (without shipping) when the checkout process is finished.
Free Shipping
For purchases that exceeds $100
No extra fee in 12 installments
With all credit cards
Safe Site
We protect your data
Free Shipping
For purchases that exceeds $100
No extra fee in 12 installments
With all credit cards
Safe Site
We protect your data