Pulsera Mercurio Labradorita
Pulsera Mercurio Labradorita La labradorita es una piedra altamente mística y protectora, portadora de luz. Eleva la conciencia y conecta con las energías universales. Forma una barrera ante las energías negativas expulsadas. Estimula la intuición y los dones psíquicos, incluyendo el arte de saber elegir "el Momento Justo" trayendo mensajes de la mente inconsciente a la superficie para facilitar comprensión. Disipa los miedos e inseguridades, limpiando los residuos psíquicos de anteriores decepciones. Fortalece la fe en el yo y la confianza en el universo. La labradorita calma la mente hiperactiva y energética la imaginación. Aporta contemplación e introspección. Una piedra de transformación, prepara el cuerpo y el alma para el proceso de ascensión. Esta armado con hilo extra resistente y anudado entre cuenta y cuenta para evitar problemas en caso de rotura, se cierra con tornillo plastico.
MEDIDAS DE PULSERAS
Siempre recomendamos medirse!
14 cm
Pulsera/Tobillera: La medida va de tobillera hasta los 9 meses aprox. Luego en la muñeca hasta los 4-5 años aprox.
17 cm
Pulsera/Tobillera: Va para adultxs con muñeca pequeña o tobillera de niñxs.
19 cm
Pulsera/Tobillera: Va para adultos o para tobillera de niñxs.
Credit cards
Up to 3 installments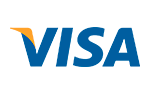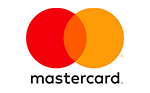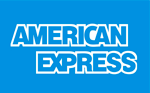 Transferencia bancaria
5% discount paying with Transferencia bancaria
Total:
$3.900
$3.705
The discount will be applied over the total cost of the order (without shipping) when the checkout process is finished.
Free Shipping
For purchases that exceeds $100
No extra fee in 12 installments
With all credit cards
Safe Site
We protect your data
Free Shipping
For purchases that exceeds $100
No extra fee in 12 installments
With all credit cards
Safe Site
We protect your data