Pulsera Multicolor con Cuarzo Azul
Collar Ámbar Multicolor y Cuarzo Azul
Tiene todos los tonos de ámbar Cherry, Miel, Cognac y Manteca y Cuarzo Azul. PODEMOS ARMARLO EN LA MEDIDA QUE GUSTES! ❤️
El ámbar contiene acido succinico, en contacto con el cuerpo es despedido y absorbido por nuestro torrente sanguineo, actuando como analgesico y antiinflamatorio natural; alivia dolores cervicales, articulares, de artritis, calma alergias e infecciones, regula glandula tiroides y tambien estabiliza el sistema inmunologico general.
Esta armado con hilo extra resistente, anudado entre cuenta y cuenta por seguridad y tiene cierre plástico hipoalergénico.
Cuarzo Azul
Alivia cólicos menstruales. Ayuda a activar el metabolismo. Regula la glándula tiroides. Mantiene equilibradas las hormonas. Aumenta la energía del cuerpo. Mantiene despierta la mente. Ayuda a restablecer el equilibrio emocional y espiritual. Ayuda a reducir el sentimiento de inseguridad y miedo. Aumente el autocontrol y la disciplina. Tiene un efecto relajante y antidepresivo. Ayuda a mantener la armonía entre la mente y el cuerpo.
Poner una piedra de cuarzo azul en el lugar de trabajo es una excelente forma de tener una decoración exquisita. Además, la paz que transmite es ideal para aliviar la mente y tener un entorno de trabajo más armonioso. Incluso, se tendrá un mayor rendimiento, lo cual también es aplicable para estudiar.
MEDIDAS DE PULSERAS
Siempre recomendamos medirse la muñeca!
14 cm: Pulsera/Tobillera: La medida va de tobillera hasta los 9 meses aprox. Luego en la muñeca hasta los 4-5 años aprox.
17 cm: Pulsera/Tobillera: Va para adultos con muñeca pequeña o tobillera de niñas y niños.
19 cm: Pulsera/Tobillera: Va para adultos o para tobillera de niñas y niños.
Credit cards
Up to 3 installments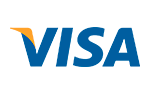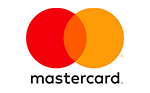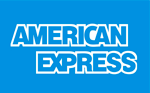 Transferencia bancaria
5% discount paying with Transferencia bancaria
Total:
$3.900
$3.705
The discount will be applied over the total cost of the order (without shipping) when the checkout process is finished.
Free Shipping
For purchases that exceeds $100
No extra fee in 12 installments
With all credit cards
Safe Site
We protect your data
Free Shipping
For purchases that exceeds $100
No extra fee in 12 installments
With all credit cards
Safe Site
We protect your data