Pulsera Neptuno Lapislázuli
Pulsera Neptuno Lapislázuli Está piedra libera rápidamente el estrés trayendo una paz profunda. Armoniza los niveles físico, emocional, mental y espiritual. Te ayuda a afrontar la verdad. Establece relaciones de amor y amistad y ayuda a expresar los sentimientos y emociones. Alivia el dolor especialmente de las migrañas. Es benéfico para para los sistemas nervioso y respiratorio, la garganta, la laringe y el tiroides. Esta armado con hilo extra resistente y anudado entre cuenta y cuenta para evitar problemas en caso de rotura, se cierra con tornillo plastico.
MEDIDAS DE PULSERAS
Siempre recomendamos medirse!
14 cm
Pulsera/Tobillera: La medida va de tobillera hasta los 9 meses aprox. Luego en la muñeca hasta los 4-5 años aprox.
17 cm
Pulsera/Tobillera: Va para adultxs con muñeca pequeña o tobillera de niñxs.
19 cm
Pulsera/Tobillera: Va para adultos o para tobillera de niñxs.
Credit cards
Up to 3 installments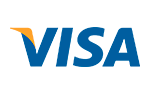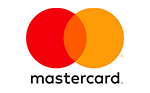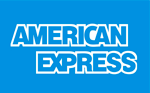 Transferencia bancaria
5% discount paying with Transferencia bancaria
Total:
$4.000
$3.800
The discount will be applied over the total cost of the order (without shipping) when the checkout process is finished.
Free Shipping
For purchases that exceeds $100
No extra fee in 12 installments
With all credit cards
Safe Site
We protect your data
Free Shipping
For purchases that exceeds $100
No extra fee in 12 installments
With all credit cards
Safe Site
We protect your data