Pulsera Sol Ágata Cornalina
Pulsera Sol Agata Cornalina
Esta piedra tiene un gran poder estabilizador, además realiza un gran aporte a la vida estimulando la motivación y la creatividad, es excelente para aquellos que desean salir de su zona de confort. Ayuda a superar el decaimiento emocional y la confusión, esto se debe a que tiene el poder de equilibrar nuestras emociones. También se utiliza como amuleto en los hogares y negocios como protección contra el mal de ojo, la envidia y los pensamientos negativos dirigidos hacia el poseedor del amuleto. La cornalina está asociada a la energía del poder y la ambición bien encausadas. Por ello es comúnmente utilizada para alcanzar el éxito profesional, calmar las tensiones en reuniones decisivas y para dar claridad mental al momento de tomar una decisión de índole laboral. Esta armado con hilo extra resistente y anudado entre cuenta y cuenta para evitar problemas en caso de rotura, se cierra con tornillo plastico.
MEDIDAS DE PULSERAS
Siempre recomendamos medirse!
14 cm
Pulsera/Tobillera: La medida va de tobillera hasta los 9 meses aprox. Luego en la muñeca hasta los 4-5 años aprox.
17 cm
Pulsera/Tobillera: Va para adultxs con muñeca pequeña o tobillera de niñxs.
19 cm
Pulsera/Tobillera: Va para adultos o para tobillera de niñxs.
Credit cards
Up to 3 installments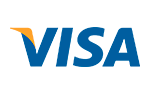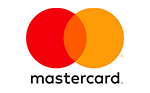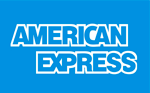 Transferencia bancaria
5% discount paying with Transferencia bancaria
Total:
$3.900
$3.705
The discount will be applied over the total cost of the order (without shipping) when the checkout process is finished.
Free Shipping
For purchases that exceeds $100
No extra fee in 12 installments
With all credit cards
Safe Site
We protect your data
Free Shipping
For purchases that exceeds $100
No extra fee in 12 installments
With all credit cards
Safe Site
We protect your data