Pulsera Turmalina
Este mineral turmalina negra cumple una función muy importante, trata de mantener las energías en correcta sintonía. Con el fin de purificar todas las energías, convirtiendo las energías negativas en positivas para que no afecte el día a día de una persona. La turmalina negra se encarga de transmutar todas las energías que proyecta una persona o que se encuentren en un lugar para así evitar la afectación de su entorno. La turmalina negra es muy poderosa y efectiva para tratar la ansiedad. Si sostienen una piedra de turmalina negra en cada mano, te sentirás relajado y calmado, si sientes que los miedos te atormentan. Esta armado con hilo extra resistente y anudado entre cuenta y cuenta para evitar problemas en caso de rotura, se cierra con tornillo plastico.
MEDIDAS DE PULSERAS
Siempre recomendamos medirse!
14 cm
Pulsera/Tobillera: La medida va de tobillera hasta los 9 meses aprox. Luego en la muñeca hasta los 4-5 años aprox.
17 cm
Pulsera/Tobillera: Va para adultxs con muñeca pequeña o tobillera de niñxs.
19 cm
Pulsera/Tobillera: Va para adultos o para tobillera de niñxs.
Credit cards
Up to 3 installments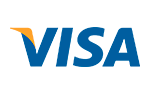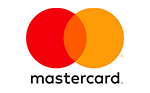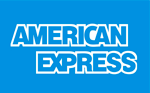 Transferencia bancaria
5% discount paying with Transferencia bancaria
Total:
$3.900
$3.705
The discount will be applied over the total cost of the order (without shipping) when the checkout process is finished.
Free Shipping
For purchases that exceeds $100
No extra fee in 12 installments
With all credit cards
Safe Site
We protect your data
Free Shipping
For purchases that exceeds $100
No extra fee in 12 installments
With all credit cards
Safe Site
We protect your data